Lake County Haven's Annual Gala
Celebrating 25 Years!
Each year Lake County Haven hosts the hottest event of the season. This year's gala celebration will bring you fine dining, an open bar, dancing, raffles, live music, auctions and more. The highlight of spring, this spectacular event will celebrate 25 years of service for Lake County Haven.
Saturday, May 6, 2017, 6pm
Marriott Lincolnshire Resort
10 Marriott Drive
Lincolnshire, IL [ map ]
Unable to Attend?
Please consider a donation to help the women and children in need in our community. Your generosity is deeply appreciated.
Gala Sponsorship Opportunities
Please consider sponsoring this year's gala. Lake County Haven offers the following opportunities.
If you have questions about any of our sponsor levels, including ad specifications, please contact Kate Ceithaml at 847-680-1901.
TITLE SPONSOR
$15,000 (one available)
Event Incentives
20–24 tickets (2 tables)
Premier table placement
Signature cocktail named after your corporation
Corporate signage
Gift bag for attendees
VIP check-in
Corporate photo opportunity
Promo table
Verbal recognition during dinner
Corporate logo displayed on projector screen during sponsorship slideshow loop for 20 seconds at a time
Advertising Incentives
Logo listed on invitations (deadline: January 15, 2017)
Press release
Agency newsletter listing
E-blast
2 page program ad (each page measures 4.5″ x 7.5″)
Program booklet listing
Logo and link to your website displayed on: Lake County Haven website, Facebook page and Twitter
Special Incentives
7 Adopt-a-Nights (week of your choosing in 2017)
Shelter tour
Signage that can be displayed at your facility announcing you as a sponsor
---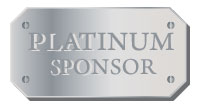 PLATINUM SPONSOR
$12,000 ($12,000 – $14,999)
Event Incentives
20–24 tickets (2 tables)
Premium table placement
Gift bag for attendees
VIP check-in
Corporate photo opportunity
Promo table
Verbal recognition during dinner
Corporate logo displayed on projector screen during sponsorship slideshow loop for 15 seconds at a time
Advertising Incentives
Logo listed on invitations (deadline: January 15, 2017)
Press release
Agency newsletter listing
1 page program ad (4.5″ x 7.5″)
Program booklet listing
Logo and link to your website displayed on: Lake County Haven website, Facebook page and Twitter
Special Incentives
1 Adopt-a-Night (night of your choosing in 2017)
Shelter tour
Signage that can be displayed at your facility announcing you as a sponsor
---
GOLD SPONSOR
$10,000 ($10,000 – $11,999)
Event Incentives
20–24 tickets (2 tables)
Premium table placement
VIP check-in
Corporate photo opportunity
Promo table
Corporate logo displayed on projector screen during sponsorship slideshow loop for 10 seconds at a time
Advertising Incentives
Logo listed on invitations (deadline: January 15, 2017)
Press release
Agency newsletter listing
1 page program ad (4.5″ x 7.5″)
Program booklet listing
Logo and link to your website displayed on: Lake County Haven website, Facebook page and Twitter
Special Incentives
Shelter tour
Signage that can be displayed at your facility announcing you as a sponsor
---
SILVER SPONSOR
$5,000 ($5,000 – $9,999)
10–12 tickets (1 table)
Corporate logo displayed on projector screen during sponsorship slideshow loop for 5 seconds at a time
1/2 page program ad (4.5″ x 3.5″)
Agency newsletter listing
Program booklet listing
Name or logo displayed on: Lake County Haven website, Facebook page and Twitter
---
BRONZE SPONSOR
$3,500 ($3,500 – $4,999)
10 tickets (1 table)
1/4 page program ad (2.25″ x 3.25″)
Agency newsletter listing
Program booklet listing
Name displayed on: Lake County Haven website, Facebook page and Twitter
---
BRASS SPONSOR
$1,500 ($1,500 – $3,499)
6 tickets
Agency newsletter listing
Program booklet listing
Name displayed on: Facebook page and Twitter
---
PEWTER SPONSOR
$550 ($550 – $1,499)
2 tickets
Agency newsletter listing
Program booklet listing
Name displayed on: Facebook page and Twitter