The Lake County Haven holds several events throughout the year. From our gorgeous Annual Gala to our homey Kitchen Conversations where you can see the shelter in action and participate in shaping its future.
Learn more about these engaging happenings and join in:
Annual Gala: Celebrating 25 Years!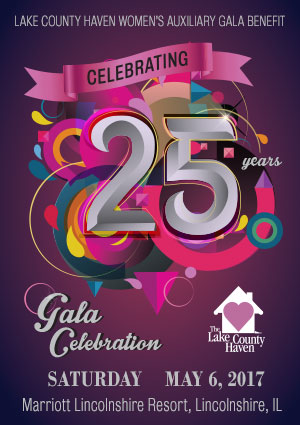 The highlight of spring, this spectacular event will celebrate 25 years of service for Lake County Haven. This year, the gala will be held Saturday, May 6, 2017, at the Marriott Lincolnshire Resort.
Save the Date and please join us for this marvelous evening >>